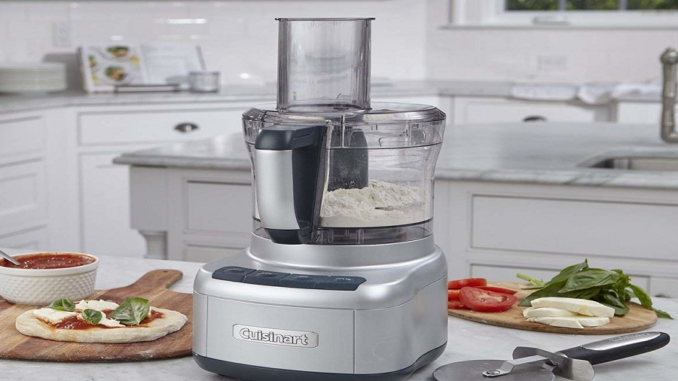 My mom was always the enthusiastic cook in our family. She loved hosting dinners. She would have this elaborate spread and everything would be amazing.
My younger sister ended up following in her footsteps. She loves to cook. As my mom got older and a little less capable, my sister would join in and help her. It was really sweet. It was like their own special thing that they did together.
My sister's birthday was coming up, and I thought it would be a nice idea to get her something that would enhance her cooking skills. One of my close friends loves to cook and is great at it, so I reached out to her to get her input. She said 100% if she doesn't have a food processor, then that's exactly what I needed to get.
So I called my mom to see if she knew if my sister had a food processor. She had never heard her mention one before, but she said she'd find a way to ask her that wouldn't implicate us in any way. As it turned out, no, she did not own a food processor.
I yet again consulted my friend who loves to cook, and asked if she could make any recommendations on what I should get in terms of brands, uses, and size. She sent me 3 links to the one she owned personally, and 2 from other brands that were similar in terms of specs and were respected in the cooking world.
I made the decision to use the link for KitchenWorksInc. I ordered her the Cuisinart DFP-14BCWNY Food Processor.  My friend assured me that she'd love it if she really loved cooking that much.
I was so nervous to give it to her, but it was a total hit. She was actually planning on buying one, but she wasn't totally sure which one she would go for, but the one I got her was in her top 3 choices so that worked out all on its own.
So now my sister has really amped up the Sunday Dinners that she and our mom prepare. She found all of these recipes that she can make with her food processor and sent them to us in a group text message just to get everyone's approval. It is really a wonderful thing.
We sometimes send ideas back of recipes or random things we think of that we might want and she goes and looks for a way to do it with the food processor first. There's always a way to make whatever recipes we want to try, but the food processor usually takes at least 1, but usually, 3-5 steps that it makes a lot easier than doing by hand.
It's been a really nice way to be involved with the family in the typical ways that we are. Now we basically set our Sunday Dinner menu, knowing my mom and my sister have it covered with their Cuisinart Food Processors.