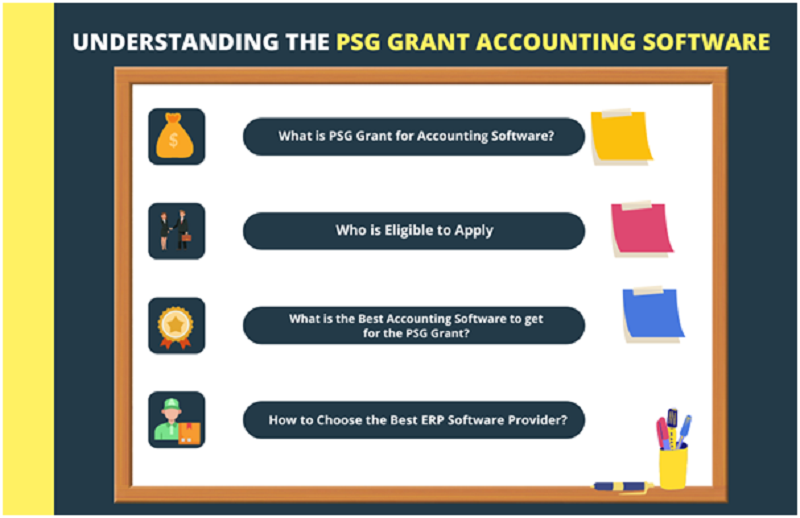 Among the most important duties in a corporation are accounting and human resources and innovations find their way to make these tasks easier. SME businesses in Singapore use accounting software to boost efficiency, decrease errors, and minimise fraud in their accounting and payroll processes, all of which help the businesses' bottom lines. Thus, the Singapore government sought to help SME owners in furthering their business through the PSG grant accounting software.
Today, we will share with you four things you need to know about the PSG grant accounting software:
· WHAT IS PSG GRANT FOR ACCOUNTING SOFTWARE?
PSG grant accounting software is an initiative by the Singapore government to help SMEs find stability in the local and global markets. A portion of the purchased price of the accounting software will be shouldered by the government upon successful application for the grant.
· WHO IS ELIGIBLE TO APPLY?
There are three primary criteria for an enterprise owner to qualify for the PSG grant accounting software. The business entity must be registered or incorporated in Singapore and possess at least 30% local shares to qualify for the PSG grant accounting software. The company's group employment size should not exceed 200 employees, and the group's annual sales turnover should not exceed S$100 million. Finally, Singapore must be the location where the Equipment or IT Solutions are purchased or leased.
· WHAT IS THE BEST ACCOUNTING SOFTWARE TO GET FOR THE PSG GRANT?
A pre-approved solution for the Productivity Solutions Grant program is SAGE 300 ERP. Formerly known as ACCPAC, SAGE 300 ERP in Singapore is a significant accounting solution for companies. Companies may claim up to 70% of funding under the PSG grant program when acquiring SAGE 300 ERP software through registered vendors.
· HOW TO CHOOSE THE BEST ERP SOFTWARE PROVIDER?
Choosing the right ERP software provider in Singaporeis crucial to getting a worthwhile purchase. Firstly, your ERP software provider will provide the accounting software for your company. Thus, you must choose a vendor that offers the best software for your business. You may also want to consider pre-approved vendors to make your grant reimbursement more efficient.
Taking advantage of the PSG grant accounting software is a good business decision for SME owners. It will help you achieve the upgrade you need to power your business operations.
Do you need help getting SAGE 300 ERP or other accounting software? Visit Acsolv Consult today for quality solutions and reliable assistance services!