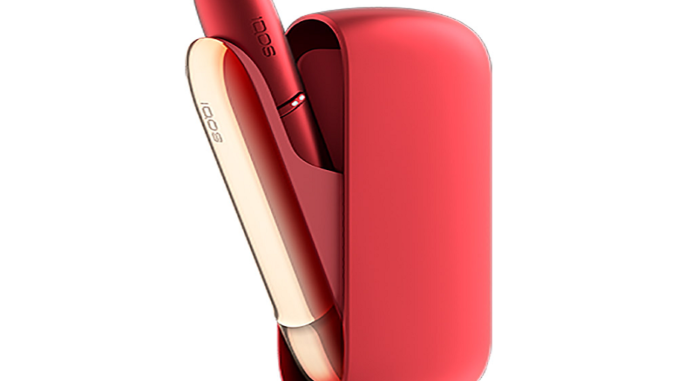 IQOS is a product designed for adults who cannot quit tobacco smoking. It is not to be used as a cessation device or by youth. Adult smokers can switch and move to a heated tobacco device, a smoke-free and less risky alternative rather than consistent smoking.
Tobacco heating versus tobacco burning
In cigarettes, the tobacco is burnt at 600°C, so it produces smoke, tar, and ash that are loaded with harmful chemicals. Alternatively, the IQOS heats the tobacco at 350°C, which is sufficient enough to deliver nicotine without burning, so there is no fire, smoke, or ash. Tobacco heating releases less percentage of harmful chemicals in comparison to cigarette smoke.
IQOS heated tobacco product was launched in 2014 by Phillips Morris International. Its popularity increased quickly and millions of users around the globe switched to heat not burn tobacco products since then IQOS has evolved. The latest generation you can see in the market is IQOS 3 Duo, which is the most advanced device in the IQOS model range. You can buy the different PMI HnB products and IQOS heets on Heated Products online platform.
Good reasons to choose IQOS 3 Duo
Great product
The IQOS 3 duo is a pocket-size device that resembles cigarette smoking more genuinely than e-cigs. It does not burn tobacco but heats it, so the majority of by-products are reduced if not eliminated. Real tobacco compressed in what resembles a mini cigarette is used with a filter tip. They are called HEETS or HeatSticks.
It represents the latest HeatControl Technology. The device charges faster than its previous cousins. Quick charging means added convenience and uninterrupted smoking. Climatic change will not hinder the performance because it is designed to handle every kind of condition.
Rapid charging
Holder charge time from 0-1 use in comparison to its old models
IQOS 2.4 Plus – 4 min 10 sec
IQOS 3 – 3 min 30 sec
IQOS 3 Duo – 1 min 50 sec
Charging perks don't end here but IQOS 3 Duo charger supports 35 HEETS. It is a great perk for those smoking the whole day. You will not need to stuff your backpack with charging cables or look for a socket for charging.
The holder and device have integrated light, which shows the remaining battery life.
Limited edition
PMI always introduces limited editions, so things are kept fresh and latest. The charger is perfectly pocketable even in tight Levis because of its dimension – 11.5cm L X 4.5cm W. The holder is 9cm X 1.5 cm, which is discreet like the charging unit coated with a Nextel-type finish. The IQOS 3 Duo is available in awesome colors – teal, dark grey, white, and electric blue. The holder and charging unit can be customized with different body shell colors.
Safe
Independent research carried out by PMI reports that the IQOS reduces the tobacco smoking risk and harm. The FDA has agreed that Heat-not-burn cigarettes reduce smokers' exposure to tar and carbon monoxide. It is a safe alternative to tobacco cigarette smoking.