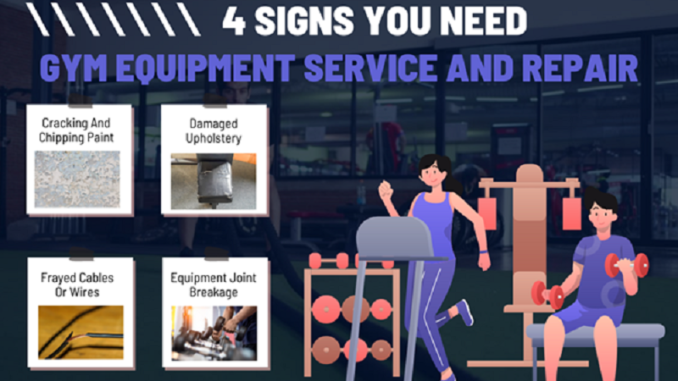 Being a gym owner is never an easy task. Fitness centre operators like you will need to consider numerous factors while establishing and running your facility to guarantee profitability and ensure that your customers have the best time using your commercial fitness equipment.
Aside from your location, establishment, and programmes, the exercise equipment in your Singapore facility is among the many things that deserve your attention while building and operating your fitness centre. You should select high-quality exercise machines from a trusted supplier or distributor to ensure their effectiveness and your customers' safety. You should also pick the perfect gym flooring, wall finish, and floor plan to allow your clients to work out safely in your facility without facing distractions.
Moreover, you should know when to get gym equipment service and repair that can help you keep your machines functional. Getting such a solution will also prolong their lifespan and prevent your customers from getting into accidents stemming from defective fitness equipment. Scroll through to learn about the signs indicating your need for gym machine repairs.
4 Signs You Need Gym Equipment Service And Repair
1. Cracking And Chipping Paint
While it is easy to ignore paint cracks and chips, these defects may indicate that your commercial fitness equipment may face severe issues. Aside from being cosmetic concerns, damaged paint may signify rust formation or a broken frame. Both impairments can weaken your exercise machines and endanger your customers, so you should find a repair expert ASAP if you notice these paint defects.
2. Damaged Upholstery
Overuse and incorrect usage can cause your exercise equipment seats to deflate and get torn. Since damaged upholstery can affect your clients' performance, you should never ignore the issues these cushions face. As soon as you see stuffing coming out of a tear, talk to an upholstery repair expert to get the seat repaired or replaced.
3. Frayed Cables Or Wires
Specific commercial fitness equipment like weight machines rely on cables to become functional. But if these wires begin to fray, it may put your customers in danger of experiencing accidents that could lead to injuries. If some of your exercise equipment has frayed cables or broken wire casings, do not hesitate to get repair services to fix them.
4. Equipment Joint Breakage
If you do not want your customers to fall flat on your gym flooring in Singapore, you should never ignore the issues concerning fitness machine joints. Overuse and improper usage could lead to these problems, which could cause your clients to experience accidents while using your equipment.
Are your fitness machines currently facing issues concerning their functionality? If so, let HF Lifestyle help you! Check out its website to learn about its expertise in providing effective gym equipment service and repair solutions.