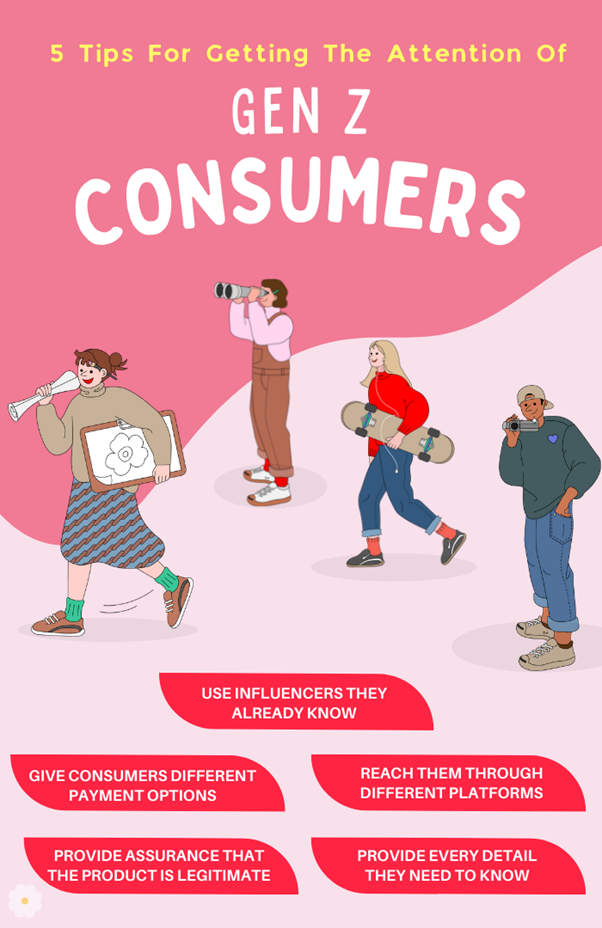 The shopping experience is now made hassle-free because of the internet. You will see people holding their phones and visiting shopping websites and applications to get what they need at home. And because of this, businesses also need to step up their game to ensure that they will get recognised by their target market, especially Gen Z consumers. If your products are for them, you should know how to get their attention, and here are tips that might help you:
1. USE INFLUENCERS THEY ALREADY KNOW
If you want to get the attention of Chinese consumers, especially Gen Z, you must know who they idolise. You will see some of them being into music, and you can find someone known in the industry to advertise your business. Other social media applications also give opportunities for ordinary citizens to be known worldwide, like TikTok. If you are on a budget, consider getting an influencer from the video-sharing application.
2. GIVE CONSUMERS DIFFERENT PAYMENT OPTIONS
Make everything convenient for your customers, so give them different payment options. People might be familiar with cash-on-delivery offers, but it is better to be open to other choices. You must include bank transfers and online money applications accessible to anyone.
3. REACH THEM THROUGH DIFFERENT PLATFORMS
People use different smartphone applications to communicate with their loved ones. But aside from reaching their family and friends, you may also advertise your business in those places. You can start with social media and various online shops. You may also search for a content creator platform to contact people without hassle.
4. PROVIDE ASSURANCE THAT THE PRODUCT IS LEGITIMATE
Assure your customers that the product you sell is legitimate. Do not give them low-quality items but pricey ones. Aside from getting complaints, your potential customers might also get affected. They will look for other sellers instead of trusting you.
5. PROVIDE EVERY DETAIL THEY NEED TO KNOW
Provide every detail your customers need to learn about your products. They will use it to know if they will spend their money on your store or not. If you sell something related to lifestyle trends, do not forget this tip to gain more customers.
These tips can help you reach your target market, like the Chinese Gen Z. They focus on every piece of information you deliver, making them choose a store where their money is worth it. But aside from providing expectations, you must guarantee that you can live up to those, considering that buying the item is not the end of the transaction. Visit websites that can help you improve your marketing and selling strategies.