Getting braces can be both exciting and sometimes anxious. While it straightens your teeth alignment and fixes those crooked ones for a healthier bite and fantastic smile, we sometimes become concerned during the first week of experience. Pain and discomfort are in the minds of many as something they would expect and endure for a number of days until they get accustomed and adjusted to wearing braces. Thus the first week of wearing can be daunting for some unless they are wearing Invisalign braces.
The 'Fear' & 'Anxiety' Of Getting Braces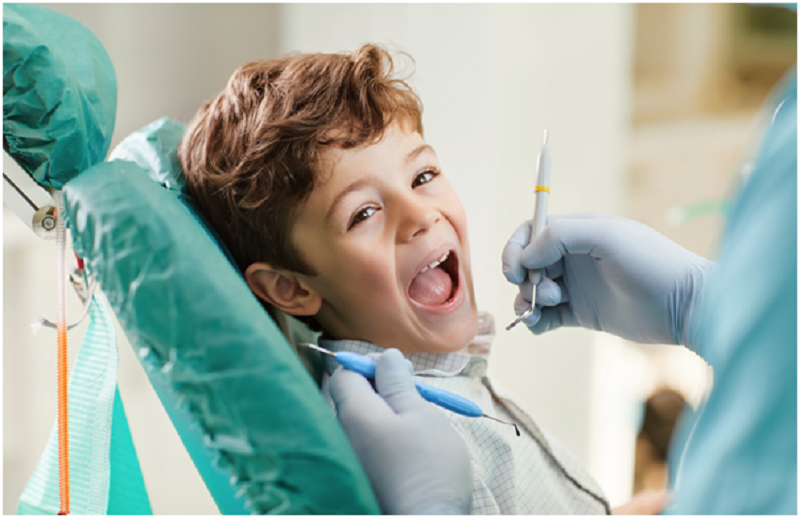 Today's modern-day clinics are up-to-date and have cutting-edge treatment techniques to ensure a smooth experience. However, we sometimes can still feel discomfort to a minimal degree. Nevertheless, they are often 'harmless' and normal. But many people desire as quick and painless treatment as possible, such as having invisible aligners from Invisalign. Still, not all can afford such an option. Thus many wear traditional braces that take a week-long to make an adjustment.
While getting orthodontic braces does not hurt, the post-procedure kicks in, and some can feel the discomfort in this first period. It's crucial to have an idea about making an adjustment to new hardware if you're worried about your first week of wearing a traditional orthodontic brace.
3 Tips For Breezing The First Week Of Wearing Braces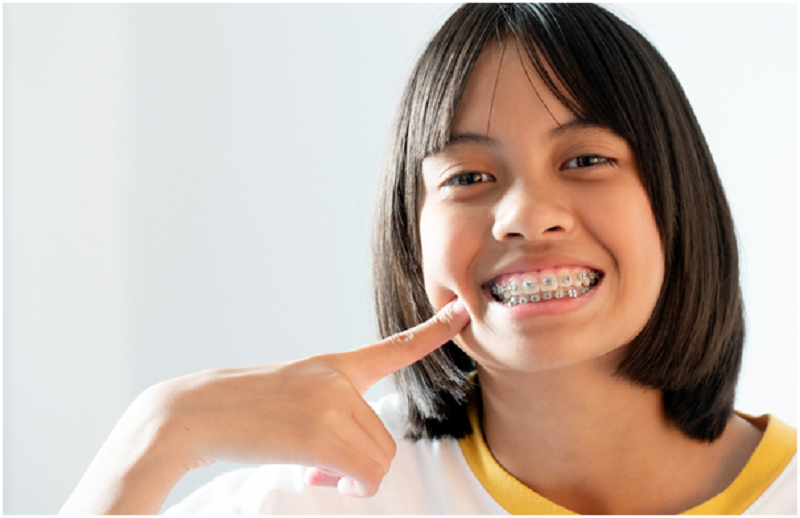 Wearing braces isn't easy enough to breeze through the first week, here are a few tips and pieces of advice for the first-week-long experience:
Get A Stock Of Braces-Friendly Food & Drinks
If there's one thing you should think about the first few weeks (and beyond) so long as you're wearing braces, we're food and drink. Your first few days will be uncomfortable while you eat or drink since your teeth are sensitive during this period. This soft food and drinks are an ideal choice. Not to mention, they can also get easily stuck and caught between brackets and wires. Soup, pudding, mashed potatoes and yoghurt are a few excellent food options you can eat. Cold beverages can also serve for numbing your mouth.
So, how long will it take until you get back to eating most foods you love? The answer is once you get acclimated to your orthodontic braces, you can return to eating what you often love. Still, your orthodontist will give you guidelines/directions to follow to ensure a hassle-free experience without causing damage to your braces.
Swish With Saltwater
Many doctors specialising in the field of orthodontic in Singapore will recommend their patients take a saltwater rinse to accelerate healing and avoid discomfort. You can do this by dissolving at least half a teaspoon of salt in warm water (at least a single glass). Gargle the solution and let it sit in any sore areas for a few seconds, then spit it out. You can do this practice up to a number of times a day (2-3 times on average). However, in some cases, your doctor might give a particular type of pain reliever/rinsing solution you can do or buy OTC.
Use & Keep Your Braces Wax
Orthodontic wax or relief wax is incredibly useful in the first week period of wearing braces. It's common to feel discomfort and irritation in the first few days after your braces treatment since your teeth and mouth are adjusting to the hardware. Cheeks, tongue and lips will feel irritated, but they will go away once they are 'toughened up' from orthodontic braces. Nonetheless, during this period, you can keep your braces wax nearby to help gently dry those affected areas that are bothering you.
Are you looking for an orthodontic doctor or invisible braces in Singapore? For a quality orthodontic treatment, you can trust, visit My Braces Clinic for more info.