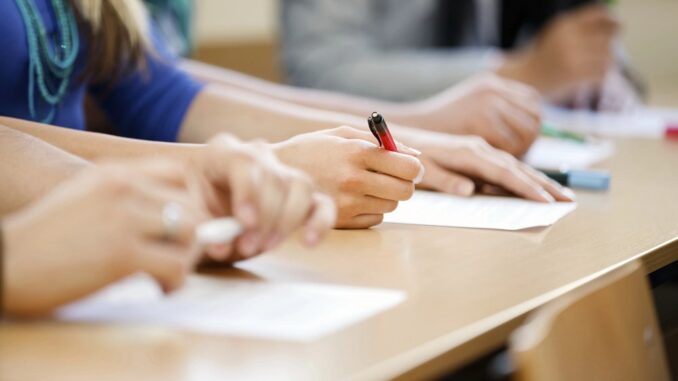 If you plan to go abroad for higher studies or a new job, you may have come across the terms TOEFL and TOEIC. These are standardized English proficiency tests for non-native speakers. Admission into foreign universities in an English-speaking country requires you to pass any of these tests. Similarly, if you are looking for employment outside of your country, you need to pass the test first. 
This article will explain the differences between TOEFL and TOEIC and help you choose the right one based on your requirements. 
What Does TOEFL Stand For?
The term TOEFL is short for Test of English as a Foreign Language. TOEFL is a test for examining students' English proficiency from non-native countries. Almost all US universities require passing the test for admitting an international student. Few Canadian and Australian universities also check TOEFL marks in the admission process. 
Students looking for admission in Bachelor's, Master's, or Ph.D. level in US universities take the TOEFL examination. To know more you dont need to look any further as you can head to  https://xchangeenglish.com/
What Does TOEIC Stand For?
The term TOEIC refers to the Test of English for International Communication. It is required by companies when hiring an international employee and it tests the English speaking proficiency and skills of the employee's business communication along with other requirements. 
The TOEIC test evaluates all levels, starting from beginners to advanced (A1 to C1), for all industry types. Some US universities or degree programs accept TOEIC in place of TOEFL.
What Are The Differences Between These Tests?
Some Of The Significant Differences Between TOEFL And TOEIC Are:
TOEFL is aimed at both students and executives, and it can be used for both a student's academic requirements and an employer's recruitment purpose. 
However, TOEIC is only for testing professional English and business communication.
TOEIC is easier than TOEFL. Business language is simpler and straightforward, but TOEFL tests academic English tougher. 

TOEIC takes a lot less time than completing TOEFL. Similarly, the costs of taking the tests also vary, often making TOEIC cheaper. 
How To Prepare For The Tests?
Many Resources Help Students Prepare For The Tests. Those Are:
International institutions that offer six-month offline course 

Online courses guide you with worksheets, daily practice, and mock tests. Online courses are often cheaper than traditional offline courses. 

Self-study with books available in the market and improve reading and writing comprehension of the English language.